Meeting rooms in historic Utrecht
De Beurs has a numer of different meeting spaces available. Thanks to the historic character of the building, every room is different in size and atmosphere. There's a fitting space available for every type of business occassion (meeting, presentation, conference, seminar, speech, training, workshop). There is also ample space for private dinners and drinks.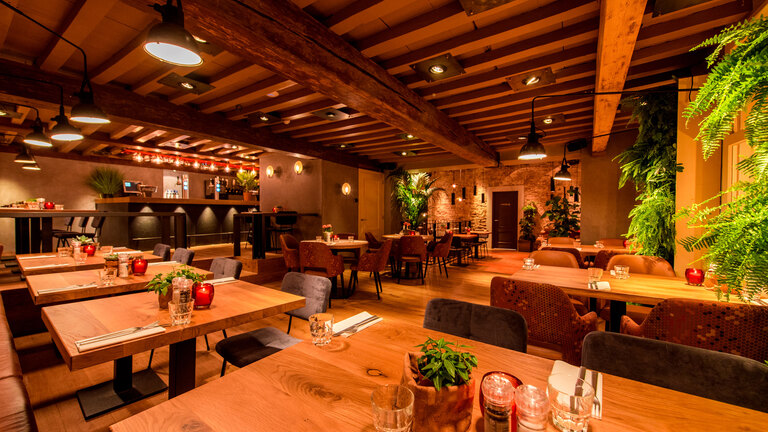 Level Two
The private upper floor of the restaurant can accomodate up to 70 guests for dinner, and 150 for drinks. The space features attractive lighting, historic details dating back to the 17th century, and it has its own bar.
> More information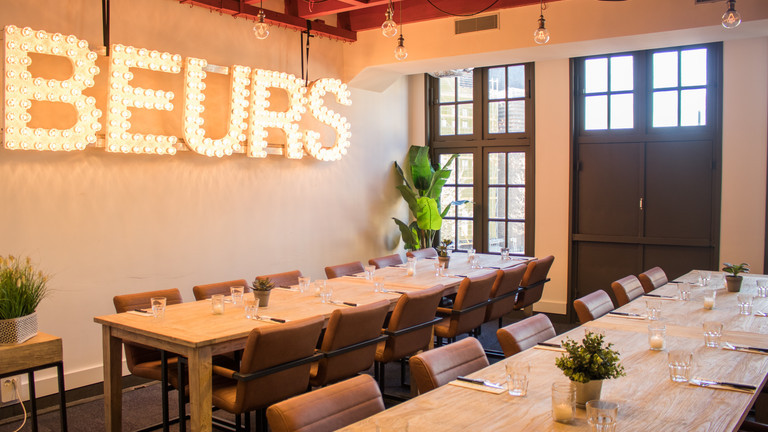 Sailmaker's Shop
This secluded room is located where Lammerts van Buren, the sailmaker who used to own the building, previously hung up his products for tightening. It has been repurposed into a well-lit, peaceful room perfectly fit for (company) meetings and presentations.
> More information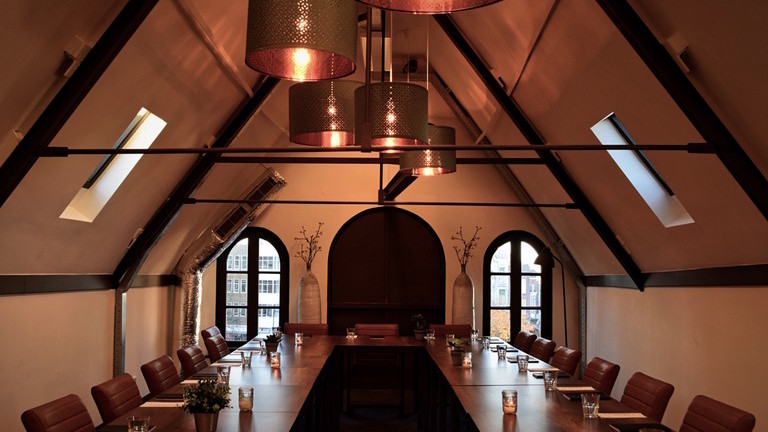 Upper Loft
Beneath De Beurs' gabled roof, looking out over the historic Neude square, is the beautiful Upper Loft. Softly lit and satisfyingly symmetrical, this room is an extremely pleasant place to get together, listen to speeches and discuss business.
> More information